Facts, Fakes, and Sensations – on the role of science communication (episode 8)
Listen directly to the eighth episode: Facts, Fakes, and Sensations – the role of science communication
The podcast was recorded in the Zeiss Large Planetarium of the Planetarium Berlin Foundation.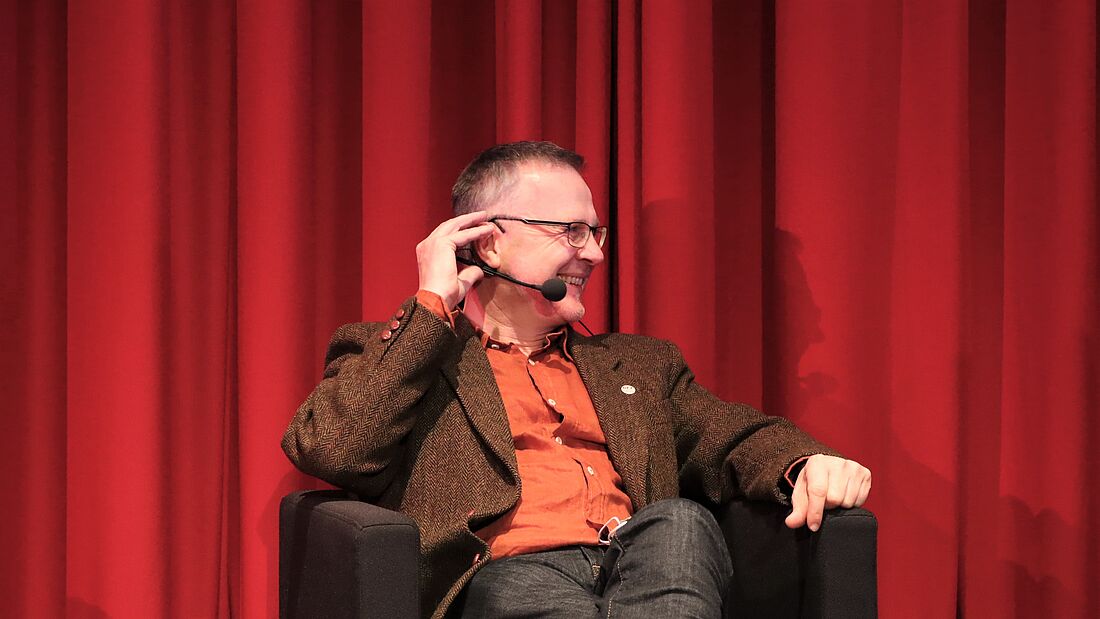 'It is the duty of scientists not to let fake news to stand, but to contradict it before it propagates.'
Josef Zens, a trained newspaper journalist and geographer, has been head of press and public relations at the GFZ German Research Centre for Geosciences, Helmholtz Centre Potsdam, since 2016. He has already criticised the role of media in science communication in numerous articles. 'Journalism is too sensationalist. Even renowned newspapers and media invite people far too often just because they have positioned themselves against the mainstream – for the sake of controversy and dispute. From a scientific point of view, I would like to see them select the opinions represented more sensibly.'
In science communication, the attempt to constantly report 360 degrees all around and to depict the widest range of opinions, no matter how nonsensical they may be, is called 'false balance'. However, it makes no sense to offer a forum to positions that are not scientifically tenable. This is the reason why, for example, the German Research Centre for Geosciences no longer participates in discussions with deniers of climate change.
The search for controversy works like a drug for journalism – whose consumption appears understandable in view of the economic pressure on journalism today. Nevertheless, science communication should be about reaching and informing people in a factual way. At the same time, Zens argues that science communication does not always have to show how long and complex scientific findings are. 'The way to the brain is through the heart.' Instead of 'didactic reduction', Zens therefore prefers to speak of 'didactic enrichment'. 'It's not about presenting things more simply, but more comprehensibly.' And that is always high art.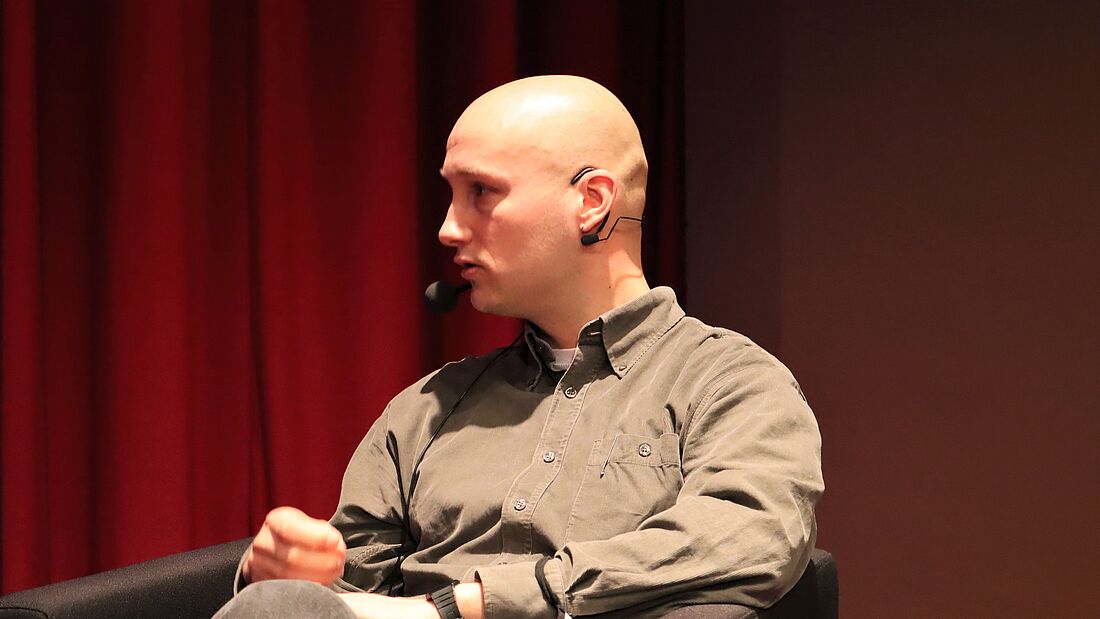 'Like everything else in society, fake news is found in schools, too'
Torsten Lipski teaches history and political science, social studies, and chemistry at the Lise-Meitner-School of Science. He is also responsible for the area of social sciences, and trains student teachers for the subjects of history and politics. At school, he experiences the consequences of the media basing their debates and contributions on controversy: 'Populist debates and positions from the media are also often adopted by pupils in social studies classes. It comes easier for them, but makes it more difficult to deal with more complex topics such as asylum law.'
Lipski answers the question of whether pupils are more susceptible to fake news and conspiracy theories with 'yes'. The reasons include the media behaviour of pupils, who inform themselves mostly via social media, rather than traditional newspapers and media. Nevertheless, schools always have the advantage of dealing with learners, who are still open to new ideas and suggestions. That is why the priority of schools is 'that students learn scientific methods, so that they are able to recognise in public debates that it is about a scientific discourse, and not a personal dispute.'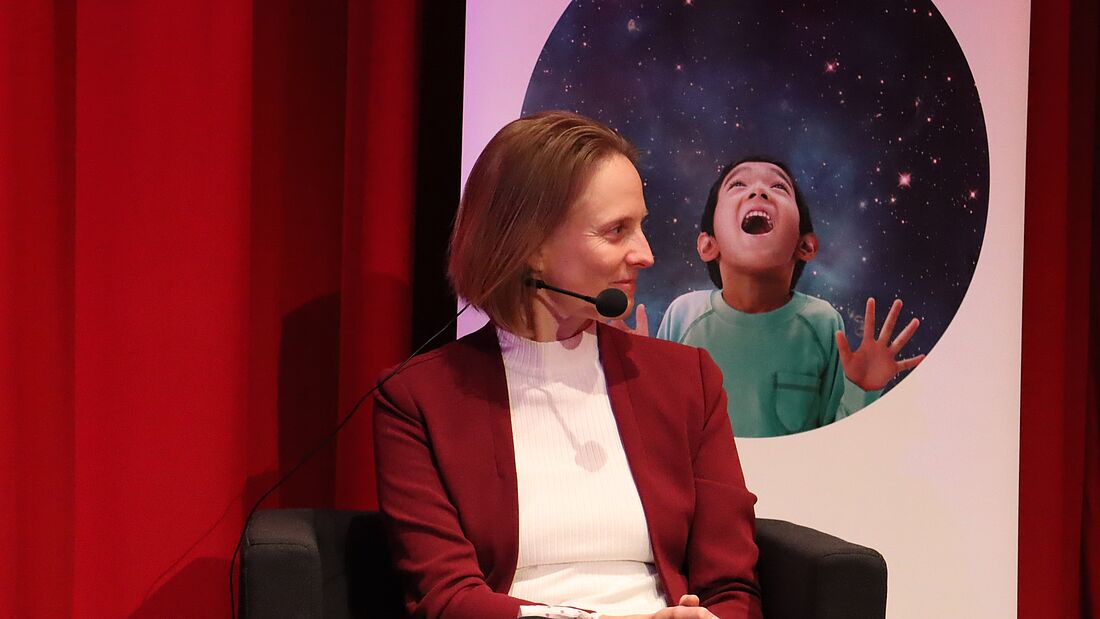 'Science should not be parked in one department in the media, but carried into all areas. Otherwise, it will only take place in a bubble.'
Prof. Dr. Gwendolyn Sasse has headed the Centre for East European and International Studies (ZOiS)as scientific director since 2016. For her institute, 'science communication is above all communication about the data we empirically collect. This includes unpacking the process of data collection, talking about methods, and communicating the results differently to different target groups.' Sasse reports in the programme that she and her colleagues are often only given a short window of time by the media to talk about their research. This is usually the case when there is a crisis in Eastern Europe.
In addition, the social sciences and humanities often have to explain that their work does not represent political opinions, but provides empirical material using scientific methods. In any case, not everything in science communication depends on whether one's work gets into a newspaper article or radio programme. 'You can also gain an audience through your own events. At ZOiS, for example, we achieve this through events that provide a cultural introduction, such as a documentary film or a reading.'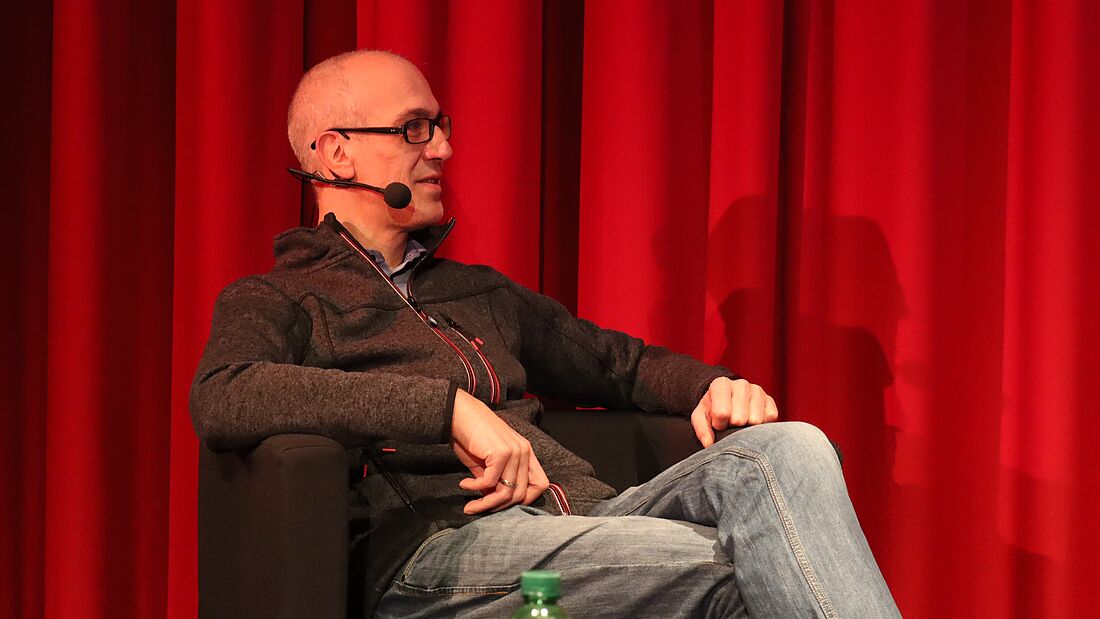 'We want to present scientific findings properly, but, at the same time, arouse enthusiasm and create bright eyes.'
Stefan Gotthold is responsible for the Archenhold Observatory of the Foundation Planetarium Berlinas well as Acting Director of Education and Educational Assistant. The Planetarium Foundation deliberately describes its offerings as 'science theatre'. The task of science communication, he says, is to 'prepare scientific facts in a way that they are understandable.' In order to arrive at findings, science itself must adhere to rules. However, this does not mean that it has to be serious at all times. On these grounds, the Foundation aims to ensure that its events are entertaining. However, people should not only leave with a smile after the 'show'. They should also have learned something.
Gotthold has no hopes of reaching people that adhere to conspiracy theories, such as the earth being flat. Conspiracy questions are 'often questions of faith. Therefore, it is not possible to convince their followers with scientific facts. What bothers me, however, are the far too many thumbs-up under corresponding YouTube videos.' His personal goal, he says, is to use the foundation's work to bring this approval for fake news and conspiracy narratives down to a minimum.
Science Barometer 2020:
The programme addresses the fact that around 60 percent of people in Germany trust science and research, 30 percent are undecided, and 10 percent tend to be science sceptics. The figures come from the study Science barometer 2020 by Science in Dialogue, an initiative of German Science: 'Science in Dialogue is committed to the discussion and exchange about research in Germany. We organise dialogue events, exhibitions and competitions, and develop new formats of science communication.'
Further initiatives and contact points on the topic of science communication:
March for Science:'We are an association of people that care deeply about science. We are independent of institutions, parties or economic constraints and, thus, free from conflicts of interest.'
National Institute for Science Communication: 'The National Institute for Science Communication teaches scientists, students, and professional public relations workers the basics of good science communication.' (Partly chargeable offer.)
Portal Science Communication:'Wissenschaftskommunikation.de is a joint portal of Wissenschaft im Dialog (WiD) with the National Institute for Science Communication (NaWik) and the Chair of Annette Leßmöllmann at the Karlsruhe Institute of Technology (KIT).'